Steel Super Structure Railway Bridge
Short Description of project here.
Warsak Power Station Project
Short Description of project here.
Welcome to Petrocon Engineering (Pvt) Ltd
Petrocon Engineering (Pvt.) Limited is a privately owned quality conscious company involved in Alternative Energy, Mechanical Engineering and Construction Material Indenting sectors.Our team of experts provides full support throughout the project including the manufacturing process, procurement, installation and calibration. Quality of work is the basic essence of our efforts to come up to the desired level of client's satisfaction. We also ensure meticulous implementation of the offered solutions.The trust reposed in our capabilities by our customers/ clients remains our focused goal. Petrocon is committed to enriching the experience of its clients by providing unblemished support in addressing the client's needs through provision of training for operation/ maintenance and subsequent spares/ services support.Petrocon's management team is energetic, highly experienced and qualified. We enjoy extensive cooperation with local & foreign affiliates and technical supports network in our areas of specialization.
INDUSTRIAL SOLUTION
Based on our many year experiences and expertise, we help our customers in their dynamic projects.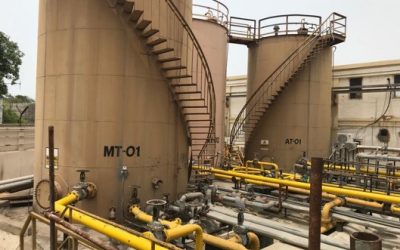 Supply, Fabrication, Erection, Insulation, Testing and...